Anti Fog Coatings ( Keep from fogging )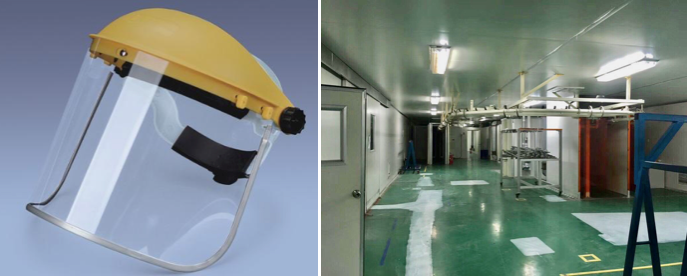 Anti Fog Coatings is a spraying and dipping technology for plastic sheet coating, film coating. Polygood Anti Fog Coating can be used for visors, helmet, googles, windows and more.
Polygood Anti Fog Coatings offers excellent performance on anti fog and hard coating as well as optical clarity. Polygood provide custom solution service for any applications require fog resistance properties.
Advantages of Polygood Anti Fog Coatings :
15.Better fog resistant features
16.Better optical visibility
17.More abrasion resistant
18.High end dipping and spraying processes
19.Much more cost competitive
20.More custom flexible
Applications of polygood Anti Fog Coatings :
2.All kinds of helmet visors and face shields from residential to military level
3.Plastic solid PC or PMMA panel which are applied to different industries
4.Anti-fog films with back adhesive which are applied to commercial freezer window
5.High end automobile anti-fog LED headlights