Polycarbonate & acrylic sheet Laminating ( binding )
Polygood plastic can laminate acrylic and polycarbonate with proprietary TPU interlayer to reach bullet proof standard.
By binding the sheets together, the laminate doesn't just allow the characteristics of several materials to come together in a single pane, but also brings added forced-entry security and decreased spalling in the case of an attack. The final barrier is truly stronger than the sum of its parts.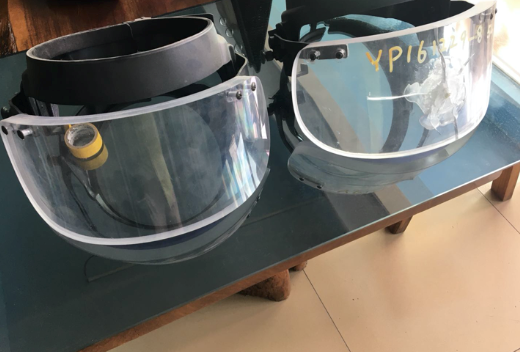 The picture islaminated ballistic visor with PMMA and polycarbonate with proprietary TPU interlayer, designed tooffer entire facial protection from the helmet rim to below the chin area,against multiple hits of ballistic threats, as well as fragmentation and bluntimpact. It is complaint with NIJstandard.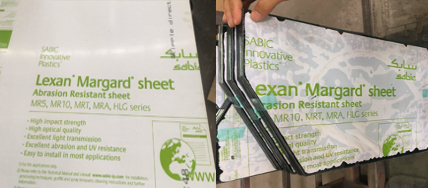 With no air-space between layers, the ballistic face shield has the highest light transmission, minimal distortion, and least weight and thickness for the same ballistic protection. Polygood ballistic face shield (WBFS) can be retrofitted to full coverage PASGT or COMBAT style helmets with our unique Visor Fastening System (VFS). It can be securely mounted to the helmet with adjustable rear lock, and can be quickly attached or detached to most full face ballistic helmet.
The ballistic face shield can be locked into 3 positions including fully elevated, 45 degree and deployed. In advance, Poygood ballistic face shield (WBFS) can coat anti-fog layer in side and anti-scratch layer outside to enhance the comfort and longevity of the ballistic visor.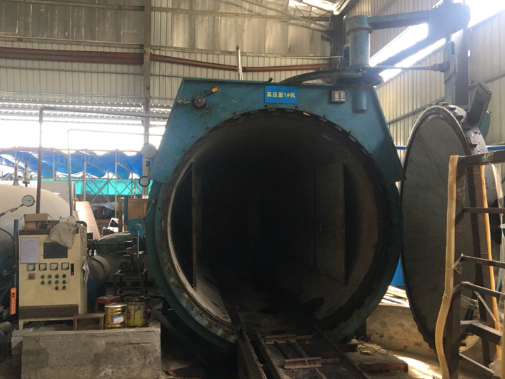 Although thick acrylic orpolycarbonate is itself bullet resistant, laminating thinner sheets of thesematerials together allows manufacturers to build durable systems with knownbullet resistance, or to accentuate specific characteristics by combiningmaterials. For example, acrylic offers excellent clarity and lighttransmission, but can send chips flying when struck by a bullet. While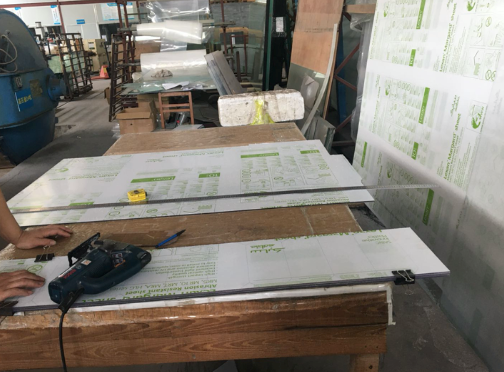 polycarbonate is "low-spalling"(i.e., unlikely to cast off dangerous little shards upon impact), thickersheets absorb on awful lot of light, making interiors seem dim. A skilledlaminator can combine layers of acrylic and polycarbonate in order to retainmuch of acrylic's bright aesthetic, and still protect against possible injuryfrom flying debris.