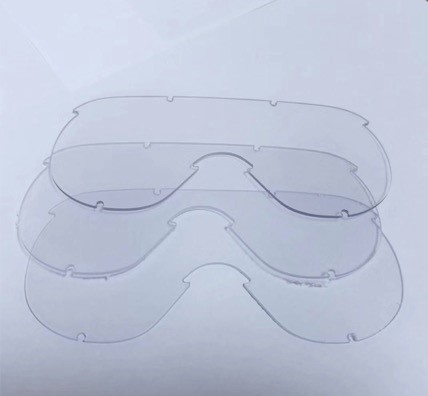 •(CLEAR, ANTI-FOG, SCRATCH RESISTANT: With a highly transparent, wear-resistant polycarbonate clear lens, ICU Health's Goggles help you maintain a clear field of vision. The anti-fog and scratch resistant coating technology help provide optimal clarity. You can even put them over your regular glasses.
•IMPACT RESISTANT - ICU Health's goggles protect eyes from direct and peripheral threats. With the durable construction, they can be reused again and again.
•COMFORTABLE AND LIGHTWEIGHT: The soft edge design of ICU Health's Safety Goggles provides a close, comfortable wear. The texture of the PVC frame is soft and bendable and seals to your face, while the elastic strap adjusts to fit tightly around men and women's head shapes. They are so easy to wear that you will forget they are there!
•VERSATILE USE: Keep your mouth and nose covered and protected from pollution, chemicals, fluids, paint and dust. These masks are useful for the classroom, lab, chemistry, dental and medical work, construction and carpentry, and indoor and outdoor applications.